Published in

Blog

Discover the 7 Reasons Why You Should Try Edform

By Edform Team
Are you looking for ways to make it easier to organize your classroom, teach effectively, and track student learning? Edform is the perfect tool for teachers looking to streamline their workload and teach more efficiently. Through its comprehensive suite of features like Lessons Builder, Automate Grading System, Activity Monitoring, and Generate Reports, you'll be able to better manage your class while simultaneously engaging students in meaningful activities. This blog post will explore 7 compelling reasons why all educators should consider using Edform.
What is Edform, and How Does it Help Simplify Online Learning?
Edform is an edtech platform designed to ease and improve online learning. It allows teachers to transform typical materials into interactive activities that students can engage with in a meaningful way. Teachers can choose from interactive worksheets and lessons available in Edform's public library or create their own using the platform's rich builder and its array of interactive elements, such as drag & drop, matching, and fill-in-the-blank question types. In addition, Edform is seamlessly integrated with well-known educational tools such as Google Classroom and Microsoft Teams so that grades and other tasks are synchronized. Edform makes online learning an engaging experience while helping teachers save significant time on creating and delivering learning activities.
Customizable Learning Experience 
With Edform, quickly turn your learning objectives into reality. Transform ready-made documents and create entire lessons from scratch using the Edform Builder. Creating lessons from scratch empowers teachers and allows them to customize tasks for a specific audience of learners. The intuitive interface lets you easily take advantage of all the powerful features in Edform Builder, so start crafting compelling content now!

Get started by clicking the Create Edform button and selecting ''Create new Edform''; You can also choose one of the proposed templates before starting or already in the process using the Add slides button. 
Comprehensive Analytics & Reporting Tools 
Comprehensive analytics and reporting tools have revolutionized the way teachers assess their students. Through auto-grading activities, teachers can effortlessly sync grades across multiple platforms and have all student results available within minutes. This allows them to effectively track a student'sstudent's progress over the semester, which helps them identify areas that need improvement to ensure a successful academic experience for each student.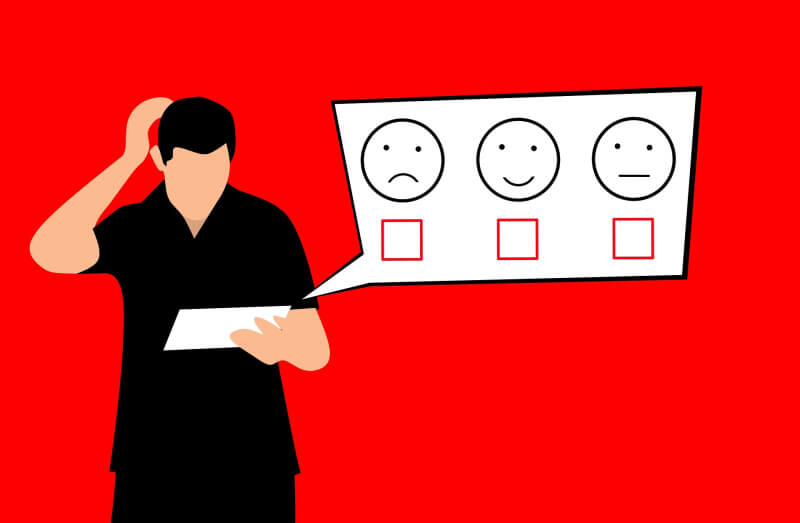 For better educational progress, a teacher can get the fullest of leaving text, audio, and video feedback on each student's work in the reports section. As a result, it will help improve their future performance and help students work on their mistakes.
Automated Quick Assessments  
Our education platform, with quick automated assessments, provides teachers with many ways to save time when grading homework. Teachers can assign auto-grading activities that are instantly evaluated and checked for accuracy, with no input from instructors needed. Teachers no longer need to make any adjustments or manual calculations as everything is automatically tabulated into organized reports.
Not only does this help ease the stress associated with traditional manual grading methods, and it allows teachers to invest more energy into engaging and interactive class discussions. With auto-grading, it's easier than ever before for educators to stay current with education tasks without sacrificing student learning or quality assurance. In sum, auto-grading provides teachers and students an efficient way of quickly and effectively handling online assessment tasks. 
eLearning Content Library
Worksheet libraries offer a great advantage to teachers and students alike. Accessible to every user, public worksheet libraries provide complete lessons, worksheets, and other educational materials needed for teaching activities. Furthermore, users can easily copy worksheets, edit them to fit their specific needs, and add unique activities for class utilization. Sharing worksheets or other content with colleagues is also a great feature that promotes a unique teaching community experience. Overall, educational platform worksheet library features are beneficial in creating an organized approach to educational material and student/teacher collaboration.
Integration With LMS Platforms 
Edform offers powerful integrated features such as Integration With LMS Platforms, where services like Google Classroom and Microsoft Teams are built into the interface. This helps create an enriched learning experience for students and teachers alike, combining the technology of popular cloud-based platforms.

With integrated support for popular file formats like PDF, Microsoft Office, Open Document, etc., teachers can easily manage worksheet documents within their secure platform. Synchronization of grades is just one of several features that integrate with LMS platforms to help streamline workflows and improve productivity inside the classroom.
Powerful Tools for your Math Lessons
Math Equation Editor is an invaluable tool for math teachers, as it provides powerful features that can transform math lessons into interactive, custom experiences. This feature makes it possible to quickly compose math equations and simultaneously give math responses right in the same workspace window.
With this tool, math teachers can easily generate story problems, proof problems, and much more, all within a few clicks. Furthermore, the worksheets with math equations can be shared effortlessly between students through Google Classroom or other systems. Math Equation Editor helps math teachers enable their students to learn math by providing an interactive environment that encourages creative problem-solving and collaborative learning.
Interactive Elements Tailored to Your Needs
Educational platforms need to offer features that support the transition to distance learning. One of these features is interactive worksheets. Available elements ensure learners can interact with the material, making it easier to understand and retain - especially compared to traditional learning models.
Interactive question types enable teachers to create their own content within the platform, providing them with a more personalized experience while they teach. Ultimately, interactive elements such as audio and video responses are essential in modernizing education and significantly improving learning outcomes. Access more ways to perceive new information: visually, audibly, and orally. Create an unlimited number of tasks with audio and video elements, filling the lesson with interactivity that will help students deepen their knowledge, show creativity and get through complex topics more quickly.
Join the Edform teaching community to get the most out of online education!