Published in

Blog

The Benefits of Using Edform for Online ESL Tutoring

By Edform Team
ESL tutoring can be a really rewarding experience, especially if you're helping people learn a new language. However, it can also be tedious and time-consuming for nontech teachers. That's where Edform stands out, with its user-friendly interface, easy navigation, and the best interactive elements for your esl worksheets. Stay tuned to read more about the benefits of using Edform for online ESL tutoring!
What is Edform, and How Does it Help You Get the Most out of Online ESL Tutoring?
What is Edform?
Edform is an online education platform that allows you to create and share your own worksheets, or use pre-existing materials from the public library. It's used by schools and educational organizations worldwide, and it can help you get the most out of online ESL tutoring.
How does Edform work?
With Edform, you can create your own interactive content using one of three options:
Create your own lesson
using existing templates (or starting from scratch)
Upload existing documents such as worksheets and activity sheets and transform in into interactive ones using features from the Edform Builder.
Record videos of yourself teaching lessons, present instructional material and assign interactive online homework. You can also use the Edform platform to create handouts for students. With it, you can keep track of their progress and grade assignments.
Why Choose Edform over Other Online Teaching Platforms for ESL Studies
You may be wondering why we chose Edform over other online teaching platforms for ESL studies. Well, here are some of the benefits:
It's a great way to make learning more interactive, engaging and fun for your students and yourself. You can create personalized lessons for your students using the Edform platform. This means that you don't need to worry about spending hours making your own course materials or finding someone who does it well enough for you!
You don't have to worry about designing your own course material. You can create a fully customized learning experience for your students using Edform. You can pick and choose what you want them to learn, how they learn it and when they learn it.
The price is affordable for anybody, and for that price, you get twice more than anywhere else! We have gathered some benefits of using edform for ESL tutoring.
Provide quality feedback to students
One of the most effective ways to help students improve is by providing them with quality feedback.
As an ESL tutor, you may be giving feedback on written work or speaking exercises. You can also use audio and video recordings as an alternative way of giving students timely and constructive criticism. This way, they can listen back on their mistakes and learn from them without having unhelpful comments about their accent or pronunciation!
Edform makes this process easier for both teachers and students by allowing teachers to record themselves talking about certain topics, such as grammar rules or pronunciation techniques.
Stay organized with the personal worksheets library
The personal worksheets library is a great way to stay organized.
You can add, edit and delete your own worksheets at any time. You can also share them with other teachers if you want to collaborate on a project. This feature makes it easy for ESL tutors who want to create their own materials or share resources with other teachers in their school district or community center.
The best part? The library worksheets can be used for any subject and grade level! If you need something specific for your classes--like grammar exercises--then this will be super helpful because there are plenty of options available that cover all sorts of topics from reading comprehension through writing prompts and beyond.
Reduce lesson planning time and more!
You can spend less time planning your lessons and more time interacting with students.
Lesson planning is simplified with Edform's lesson templates. These are provided for you to use, so all you have to do is fill in the blanks!
It's easier for students to focus on speaking when they're not spending so much time figuring out what they should say or write next.
It also allows you to track student progress more effectively and provide feedback on what needs improvement (for example: pronunciation).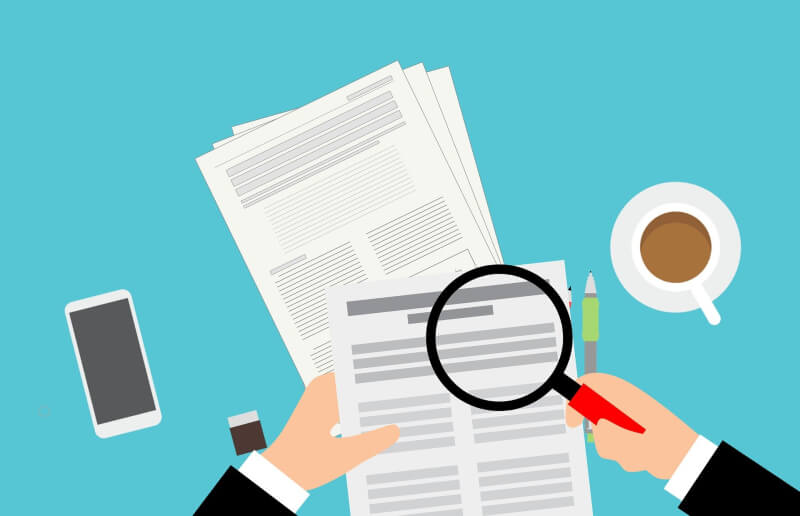 Edform's Personalized Lessons & Tools to Help You Master Any Language
Edform's platform is the perfect place for you to learn any language, whether it's English or one of the many other languages we offer. Here's why:
Personalized Lessons & Tools to Help You Master Any Language - It's all about the individual here at Edform, and that means each student gets a personalized plan that meets their needs and goals. With this approach, you'll be able to work on your own pace in a way that makes sense for your learning style.
Worksheets - We've got worksheets galore! From basic grammar exercises to reading comprehension quizzes and everything in between (including some fun games), there are plenty of ways for you to practice writing/speaking as well as reading comprehension skills--and they're all available right at your fingertips through our mobile app or website interface!
Edform is a great way to make learning more interactive, engaging and fun for your students and yourself.
You can use Edform to create a learning platform that is interactive, engaging and fun for your students.
Edform's online worksheets are perfect for ESL tutoring because they allow you to give your students a hands-on approach to learning English. They also allow them to practice what they've learned in class with other students or even on their own time. This means that when it comes time for test day, your student will be more prepared than ever!
Edform is a great way to connect students with ESL tutors. It can be used by both teachers and students, making it easy to find the right person for each job. Teachers can upload their lesson plans onto Edform, allowing students access at any time of day or night so long as they have internet access. Students can also use this tool as a way of keeping track of their progress while learning English