Published in

Blog

How to Design a New Year's Interactive Online Lesson

By Edform Team
As you wrap up this school year and consider your plans for the new year, why not make a resolution to get creative with your lesson plan ideas? Nowadays, we have access to a wealth of interactive activities that can be used as part of an online-based educational environment. Complementing traditional lecture-style teaching, virtual experiences offer teachers the opportunity to engage students in exciting ways and further their knowledge — all without leaving their homes! Discover what is an interactive lesson plan and how to create  New Year's online lesson!
What is an Interactive Online Lesson Plan?
An interactive online lesson plan is a great way for educators to create and deliver interactive learning experiences for their students easily. This type of lesson plan holds the potential to drastically improve student engagement and understanding by incorporating visuals, multimedia elements, games, quizzes, and other types of active learning tools into the curriculum. Furthermore, interactive lessons have been proven to stimulate critical thinking skills in students and foster more engaged problem-solving capabilities. With the power of technology at our fingertips, an interactive lesson plan can transform the traditional class setting into a much more engaging learning environment.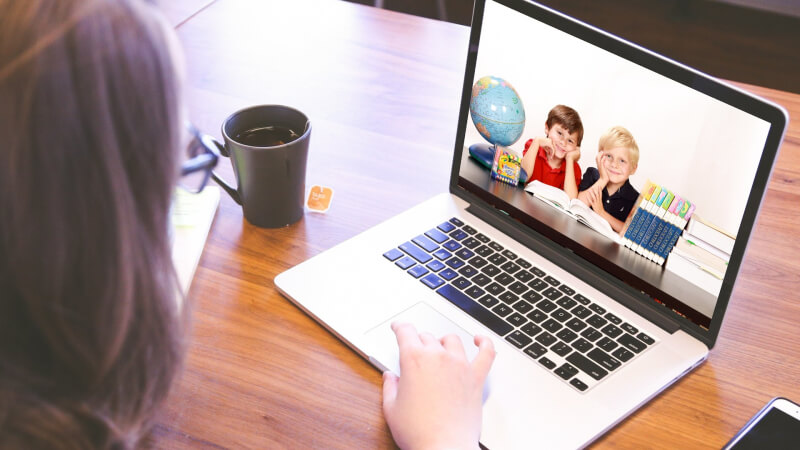 You can create a lesson plan using any graphic editor and upload it to Edform to make it interactive and auto-gradable. However, with the help of the Edform lesson builder, you can design your lesson from scratch without using other apps. Discover how to create a lesson from scratch using the existing Edform functionality. 
What are the Benefits of Creating Interactive Online Lessons
Online interactive lessons bring an educational experience to a whole new level making it valuable and meaningful.
Engagement
Providing ongoing feedback and integration with great visuals and audio allows interactive lessons to keep learners engaged and learning more efficiently. This makes them particularly valuable when teaching complex subject matter or multiple disciplines in short chunks of time.
Personalized learning
Furthermore, interactive lessons give teachers the opportunity to provide personalized instruction tailored to each student's needs. They can also be easily adapted for remote or hybrid learning scenarios, removing any potential barriers to success. This way, online interactive lessons can create a more cohesive learning environment for educators and students.
Saving time and effort
Interactive online lessons revolutionize how teachers grade assignments! Rather than spending countless hours reviewing each individual task, the teacher only needs to create the assignment and let students work on it independently online. The program will then assess their performance and generate a report - allowing educators more time for other important tasks and paying attention to the manually graded activities.
How to Create New Year's Online Lesson Plan Using Edform
Building interactive activities have never been that easy. We have prepared a New Year's lesson template, editing which you can create an outstanding lesson for students of any age.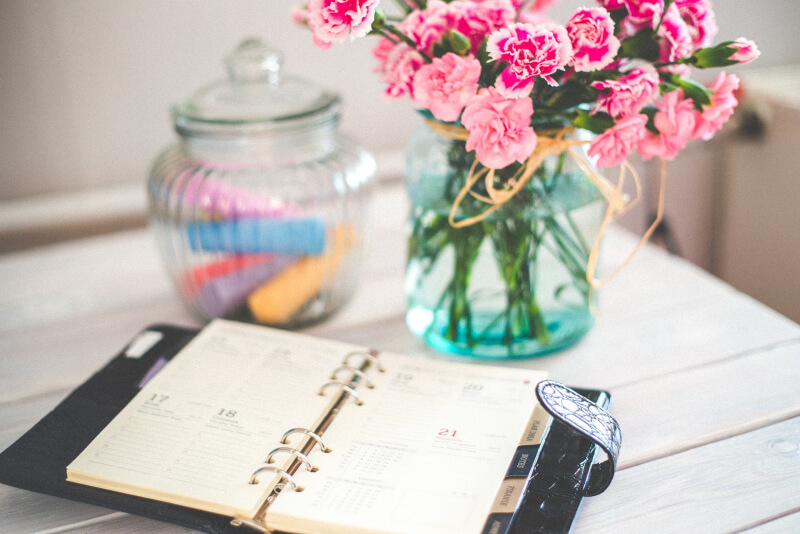 Ideas on how to personalize the lesson
Use the text element to add information about the lesson and objectives.
The following slide can be perfect for writing out the objectives for the class and homework.
Pages with audio and video materials can be swapped and moved to the part of the lesson where necessary. An audio and video element is already placed on the slides of The template. Modify them to make your learning experience complete.
We also created slides with 3 different types of tasks such as fill-in-the-blank, dropdown, and open-ended, as well as one general slide, "Task."
You can duplicate any slide to add other tasks and customize it by placing pictures using the Image element.
If such a lesson plan does not fit your needs, look through the other templates we offer, or you can transform existing lesson plans into interactive activities that will help boost the learning process! Click to get an Interactive Online Lesson Template.
Get into an interactive learning journey with Edform today!