Published in

Blog

Free Interactive Templates for Santa's List Day

By Edform Team
December 4th, known as Santa's List Day, is the perfect opportunity to engage students in interactive lessons and activities. Kids worldwide eagerly anticipate writing their letters to Santa and wishing for their presents. To make this day both enjoyable and educational, teachers should take advantage of interactive worksheets or templates explicitly created for this holiday. For example, a Santa Claus worksheet could feature tasks about various Christmas-related topics, such as decorating a tree, coloring up Santa's boots, or solving math equations related to elves. Furthermore, free lesson templates can be personalized and adapted to suit different age levels and learning abilities. Providing interactive tasks on Santa's List Day will spice up the ordinary teaching routine and bring its participants joy. We know how challenging it is to engage students each year, so we've compiled a list of free interactive templates for Santa's List Day! 
Writing Prompts for Santa's List Day
Letters Templates are the best ways to let students write wishes for Santa's List day. You can use a blank template or introduce a worksheet with already marked lines that students should fill in. 
Use any templates, edit them, or create yours with the Edform interactive activities builder. 
Note: The original template is made with open-ended question tasks, which is the most suitable for that type of assignment, and is manually graded on the platform. You will need to grade the student's answers in the reports section. 
Reading Comprehension Interactive Worksheet about Santa Claus
Everyone knows who Santa is, but not everyone knows his story. Plunge into the world of magic with the worksheets for the day of writing letters to Santa. This worksheet can be an addition to your online lesson, where you can use different tasks, including writing activities. The Reading Comprehension worksheet will give students a lot of exciting information about Santa and allow the teacher to test students' ability to understand what they have read through questions.
Interactive Presentations for Santa's List Day
The interactive Google Slides presentation will help children learn about the history of Santa Claus, what he does year-round, and why people leave him milk and cookies by the chimney each Christmas Eve.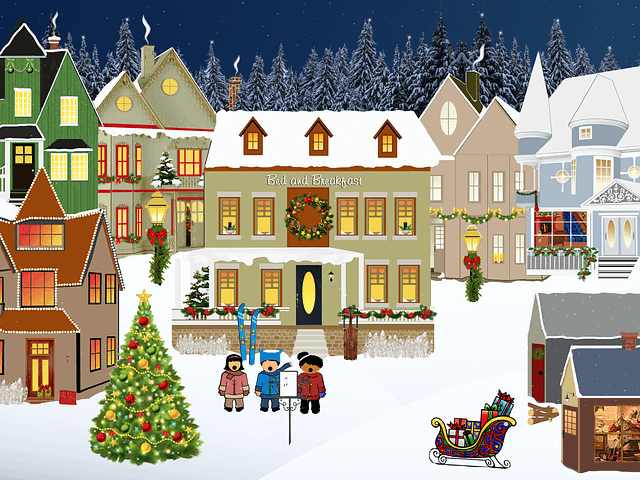 Create a presentation full of thematic tasks, reading, video, audio, and images. Children can interact with Santa during the presentation using polls and drag-and-drop questions. At the end of it all, they will be rewarded with a digital badge you can give them independently, and they can proudly share it with family and friends! By diving into interactive learning activities, everyone in attendance will have a blast during this special saint's day celebration!
Enjoy and celebrate with Edform interactive activities for free now!